Our dressers and wardrobes have been sold. But those are 4 pieces of furniture that will not be replaced, because we built an open wardrobe in the bedroom.
One thing I loved, loved, loved about the open storage in the kitchen is how much easier it is to keep everything neat and orderly.
I know, it's weird. It's not like opening a cabinet door is that much work. I don't understand how or why it's so much easier…it just is.
An issue we struggled with in keeping the bedroom tidy is piling things on any available surface (dresser tops, nightstands, etc). When there is no surface available, we won't have the option to be lazy, so we should suck it up and put stuff away, where it belongs.  Hopefully.
While our closet is mostly finished, it still needs some adjustments, and there is still a lot of work to do in the room, so updates will continue.  But we've been using it for a couple weeks now, and we love it so far.  It almost feels like getting dressed in a boutique.  And our bedroom feels so much bigger without all that furniture.  Here's what it looked like before, one more time: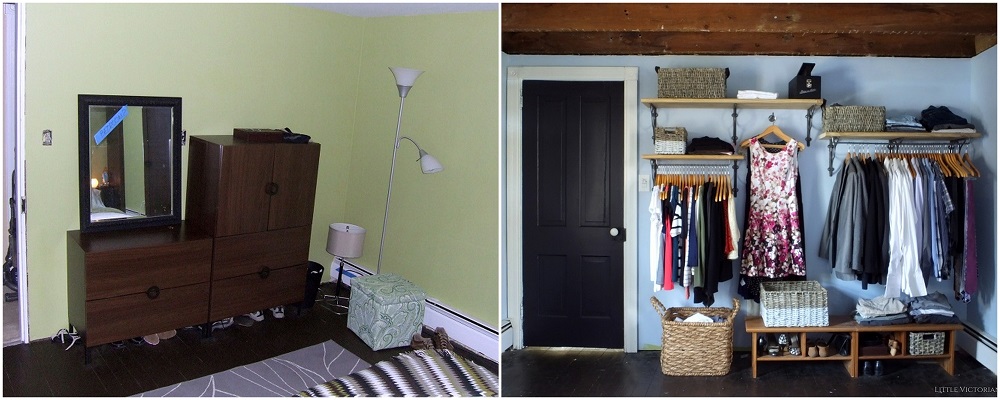 Christina