We splurged on the pretty brackets for our open shelving in the kitchen.  We went back and forth and debated about which brackets to choose from the home improvement stores, and online hardware stores, but we weren't crazy about any of them.  So I checked Anthropologie.  Of course, they were more expensive than everyone else, but the brackets were significantly better looking–and unique.
They are iron and handmade, and they look handmade, which we love.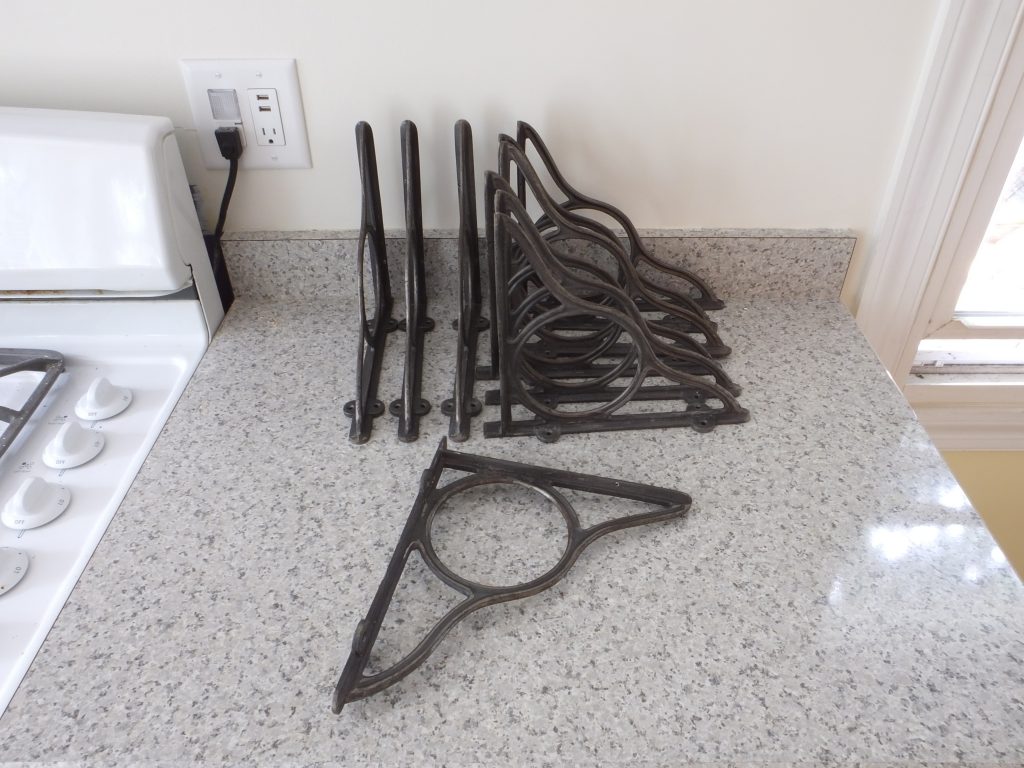 We got the first couple brackets installed, but we had some…issues with the wall.  Apparently, of all places, we screwed the bracket in right at a seam.  The wall didn't like that very much.  So before we continue with the shelf hanging, we have some wall to repair.
Eventually, when we get all the work done, the shelves are going to extend to the corner, and there will be two rows of shelving all around the kitchen.