We're making progress on the bathroom, but it's not quite ready to share yet.  In the mean time, I've been tackling a few mini projects–those little things around the house that drive me crazy.  One of those things is our ugly, multi-purpose door stop.
The Hubs I have always saved our pocket change as date money.  But the container we keep the change in has always been ugly: coffee cans, cardboard tubes…whatever would hold it.
Since we purchased the Victorian, the container full of change has also doubled as the bedroom door stop, so it is always in plain site.  We're currently using a not-so-pretty cardboard cylinder.  Instead of buying a better looking container, I made this free one prettier.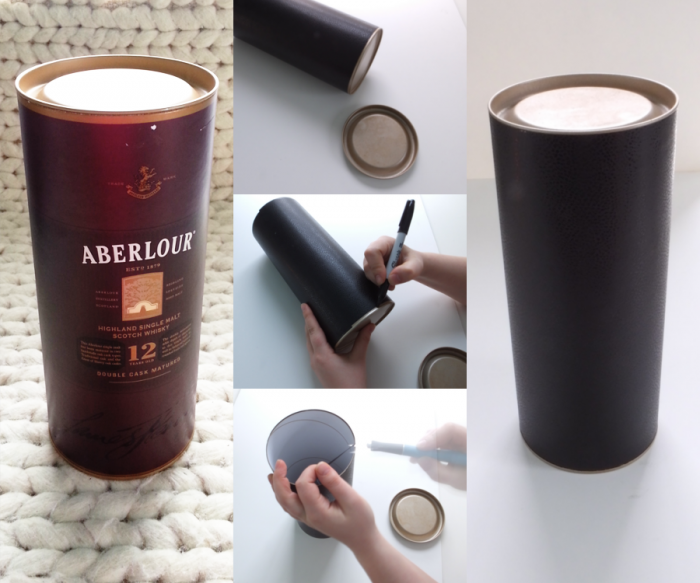 The lid and base were spray painted gold to cover the branding.  Then the tube was wrapped in my favorite contact paper: faux leather
.  The contact paper really is great, it looks and feels like real leather once it's on something.
I put it on a little crooked (as usual), but it's easy to fix: just trim off the top and fill in the part you missed with a black marker (the center photos above).
Much prettier change holder/door stop.  The contact paper would be a great upgrade for any scrap container (like shoe boxes!).