We recently returned from being out of town for a week and a half.  And I haven't done a thing with my cottage since purchasing it except stare and dream (and rip up some of the dead grass carpet, wow is that stuff stinky…).
Here it is again it's current state: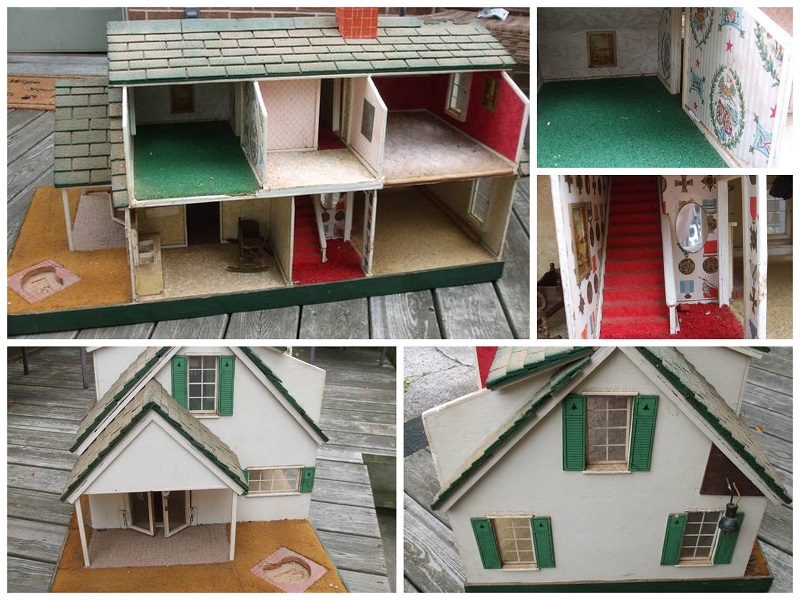 I have big plans.  The biggest involves approximately 3,785,342 small popsicle sticks.  It's going to take a while.  Good thing I have 7 1/2 months.  I will return next week with a guided tour and some of my plans.
So here is my official "entry" for the Undersized Urbanite dollhouse contest.  It's not really an entry, since I am not eligible to win, and it will be removed from the list before the judges begin deliberating.
The contest is now open for you to join too!  Just go here whenever you're ready.  We have a couple entries so far and can't wait to see more!
Christina