No progress has been made in the kitchen yet. We purchased a range hood, but the venting hole in the wall actually has to be moved. Bummer. But once that's done, the wall will be patched and painted (if I can pick a color).
In the mean time, the dates have been set for the Undersized Urbanite! The contest will begin in early October this year and it will finish in May. Lots of other decisions have been made, and I will hopefully fill you on them all next week.
I am definitely not ready to remodel my city shop and loft yet. So I had a new idea, it won't be a secret this time.
Since I was a kid, I have dreamed of living in a fisherman's cottage on the coast of Maine. I was very detailed in my dreaming too, right down to the big white knit sweater and cup of black coffee every morning, overlooking the rocky beach and gray ocean. So that's what I want to make.
But the hard part was finding a dollhouse that could pass for the detailed fisherman's cottage of my dreams. I certainly don't enjoy building them, and everything available on Craigslist was built from a Greenleaf kit (which are great–just not what I wanted for this).
Until this old, custom made piece of perfectness showed up yesterday.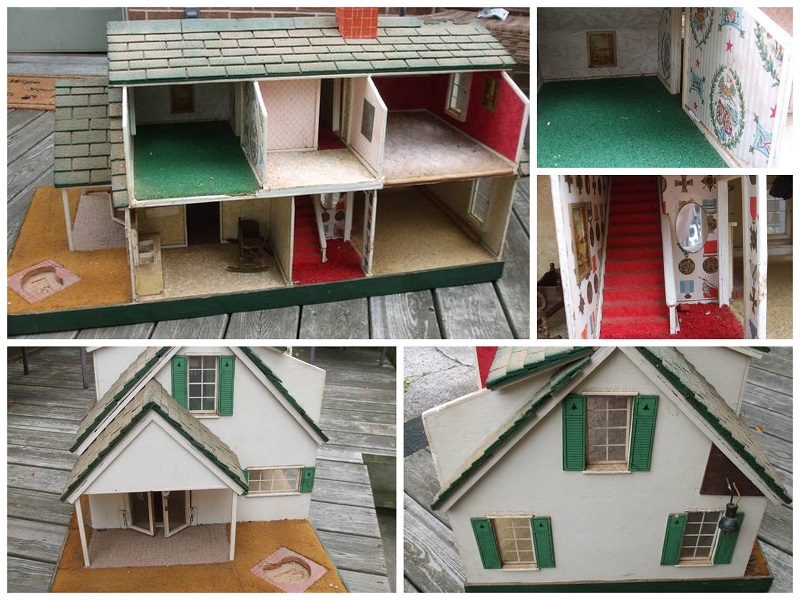 Is that a fisherman's cottage or what?  I am so, very excited about it.  It has some quirks and needs a little work, but this house seems very well made.  And it's so different than any other that I've seen.  Can't wait to share more about it with you.
What are your plans (if you are going to participate)?  Are you going to do a remodel or build/buy something new?