What a week!  I am ashamed.  I made zero progress on the craft room.  Wednesday, I was out all day and our car got hit.   Just body damage and I wasn't in it at the time, thankfully.  But yesterday, I didn't feel well at all and we were running all over the place trying to get quotes for poor Maggie the Magnum to get fixed.  (Yes, our cars have names and we're not ashamed, though most of our friends try to shame us over it.  Deal with it, friends, you all know we're geeks.)  Not only did I not work on any remodeling this week, our house is a disaster.  There is junk everywhere.  So, I really need to go clean the bathroom.  And bathe the dog, who stinks like a big, furry beast who spent yesterday afternoon rolling in mud puddles.
Since Pinterest came along, I'm not a fan of blog posts without original content, but this week, "I got nothin' to show."  So here are some inspiration for the design and organization of the girly office/craft room/guest room.  Enjoy, and have a great weekend!
Maybe I should use a big armoire for storage?  And this design is making me rethink white furniture now.  Should I paint it black?  It looks so good here with the pink.
And this is just dreamy, even though I don't have enough space for it: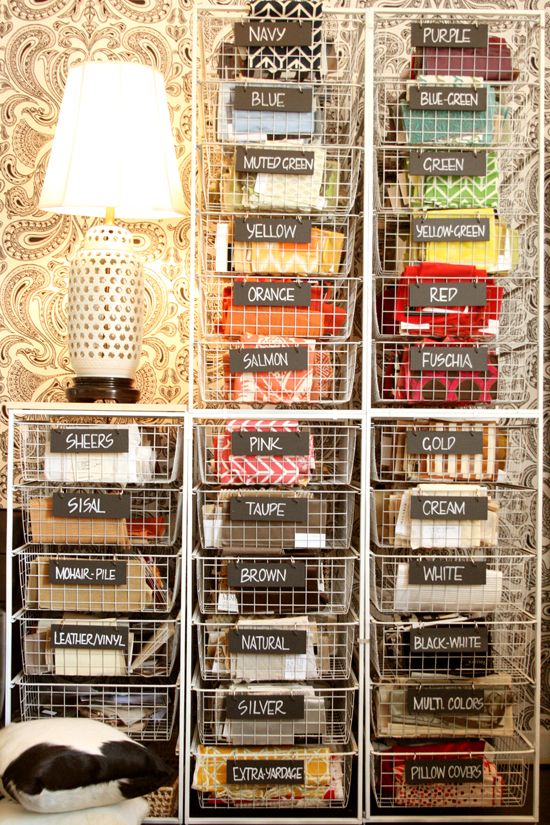 Rethink Design Studios
Painting the 8′ wall behind the desk with magnetic paint would be so handy: