Yesterday, we ended up having a bag of concrete left over from a big project we're doing (more on that in a later post).  We also had an umbrella clothesline on our deck since last fall which was still in it's package.
It was still in the package because we needed an umbrella stand to put it in.  But having a left over bag of concrete gave us a better idea.
Since I kill all plants I try to grow don't have a green thumb, we will not be attempting container gardens again this year.  So we took one of our 8 gallon pots with wheels, filled it with concrete and stuck the clothesline in it.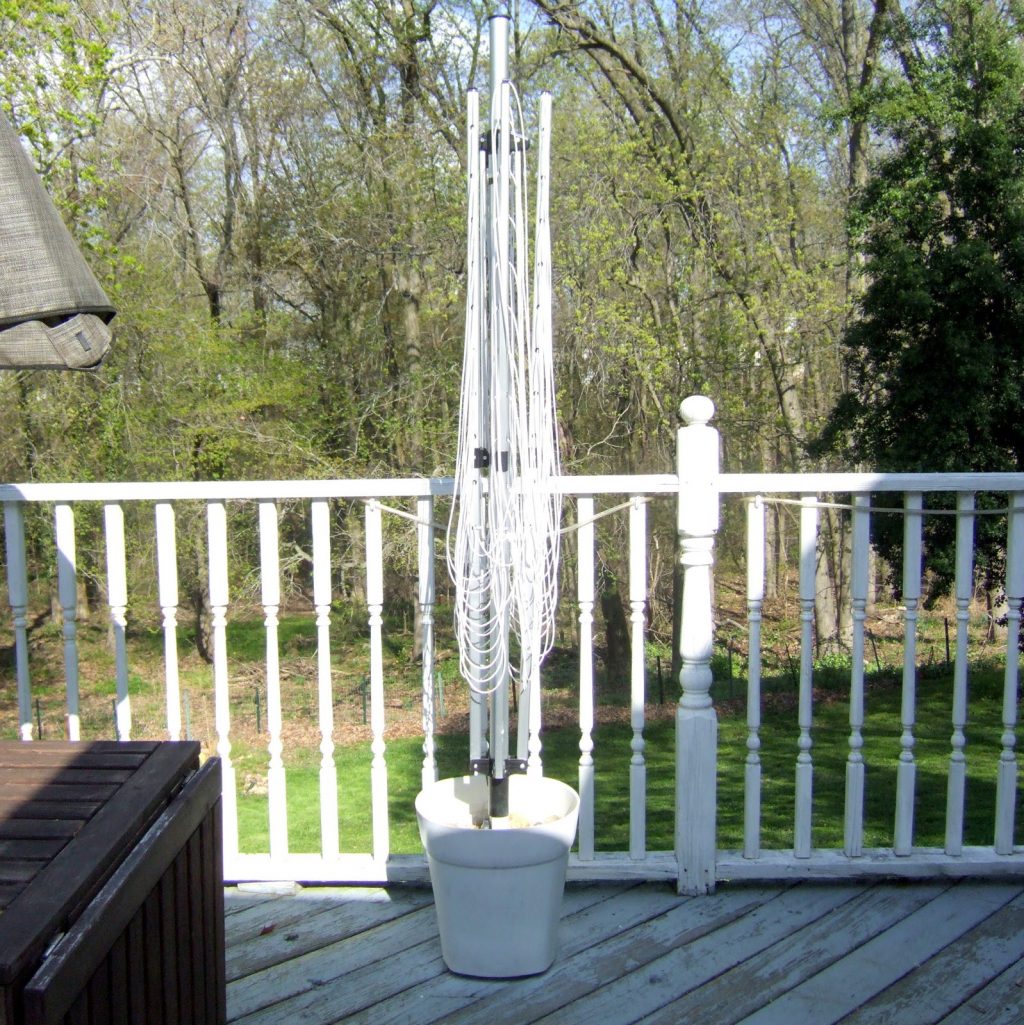 We think it's way cuter in a pot than in an umbrella base.
(And wow, does our deck need to be refinished.  We thought it was bad in person, but it always looks so much worse in photos.)  (Update: It needed way more than re-finishing…we had to completely replace it.)
For now the top is filled with river rocks to cover the concrete.  I'm thinking there might be something cuter I can do with it though.  Any ideas?