Aside from the whole remodeling of the kitchen, there is one pretty small upgrade that we made that is really going to make a big difference for us.
The kitchen came with 12 electrical outlets (not including 4 in the attached breakfast nook).  We had three appliances that stayed plugged in at all times, the stove, coffee pot and microwave.  I often use one to charge my phone and other than that, I occasionally use one more for the mixer.  So there were at least 7 too many for us.
The one directly next to the stove was my least favorite.  It had 4 outlets.  The stove uses one of the four, and one other we would often use to charge a phone or wireless speaker.
As you can see, the outlet was not pretty.  (We also had to plug in the phone charger upside-down because the outlet was old and loose.)  So the Hubs had a better idea.
He purchased two new outlets, one with an outlet + a nightlight and the other with an outlet + two USB ports.
So now, when I come down to the kitchen before sunrise to make coffee, there is already a light on for me.  And when I'm reading a recipe on my phone and/or listening to music while we cook, the phone and speaker can recharge with no ugly box hanging out.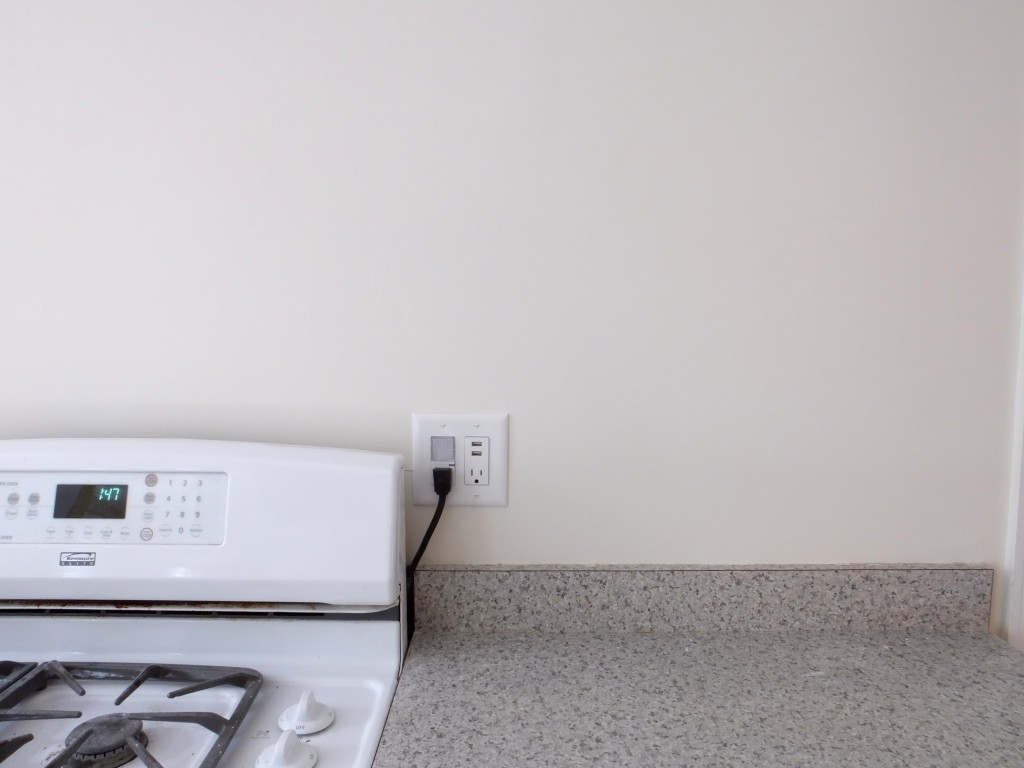 I'm not sure how many people would benefit from USB ports in the kitchen, but that's how we used it, so the Hubs picked a great way to simplify and make our house a little more practical for the way we live.  It's a relatively inexpensive upgrade too at only around $25.
And now I want one of those USB outlets in each room. 🙂