Our new kitchen shelves are finally installed.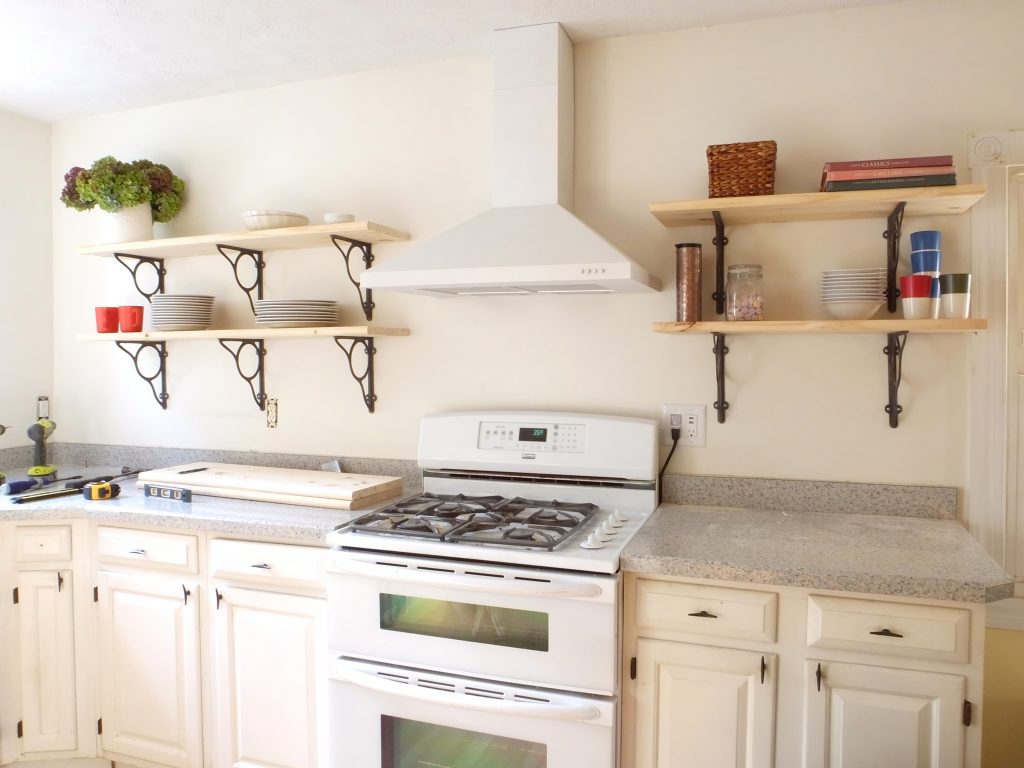 As usual, we made adjustments to the plan as we went.  The shelves to the left of the stove were going to go all the way to the corner, but we liked it better with the shorter shelves, and there is still enough room for our dishes.
We couldn't resist filling up the shelves immediately with our stuff, but they do have to come back down today so I can stain them.  We liked the color of the bare wood, but it's a little too yellow, so we're going to go with just one coat of the gray stain.
While the stain and top coat are drying on the shelves, I have some touch-ups to do on the wall, and I still have to paint the rest of the room.  Then, our mini kitchen remodel will be complete!
To see the kitchen as finished as we ever got it before selling the Victorian,
click here
 and scroll down to the kitchen section.