I hadn't realized how much the house had changed since the blog was last updated.  I took new photographs of several rooms a few weeks ago, before my family came to visit.  Like the last time they came, dad helped a lot with those little projects that usually take me forever.
Here is what our dining room looked like a few weeks ago: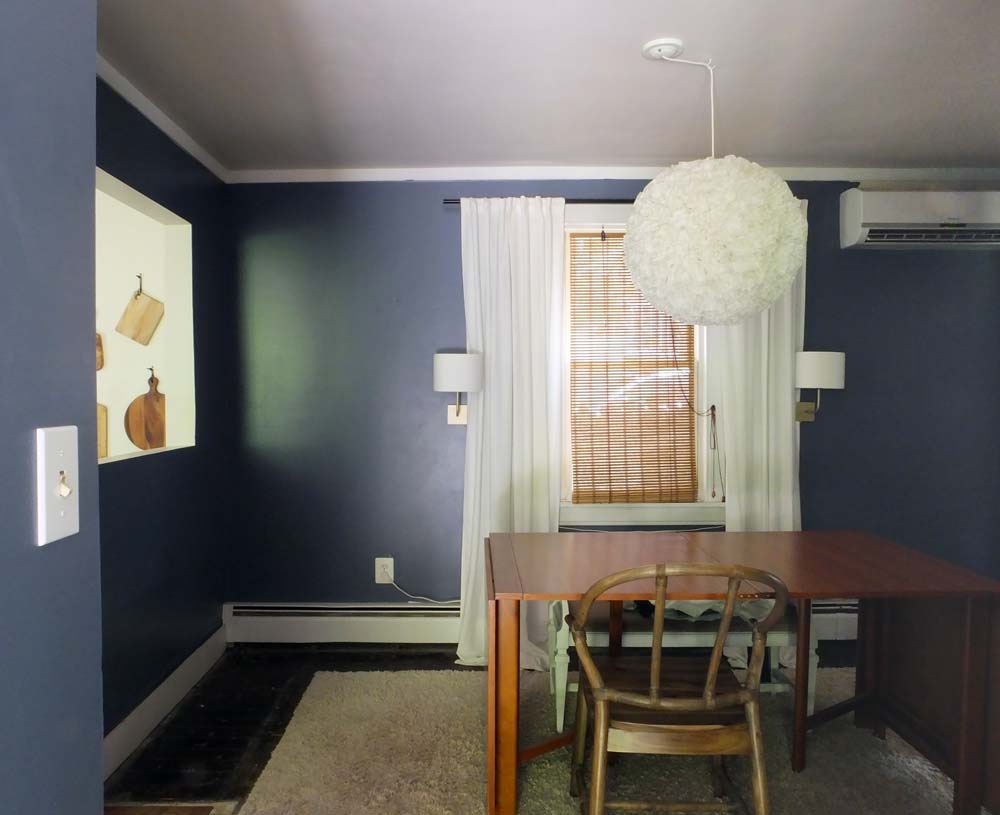 Since then, dad installed all the baseboards, caps, shoe mouldings, and transition pieces for us.  There are still a lot of things I want to change in here.  (The curtains and lights weren't supposed to be bright white, and we're ready for a new light fixture, real crown moulding, etc…)
But last night, things changed a lot in the dining room, because we started a project I've been thinking about for a couple years.  It's not really one we need, but it will be handy.  More importantly to us right now, it should help the resale value of the house when we ever get to sell it.
This wall is now a construction zone and looks nothing like this.  I'll post an update soon, along with posts about what the rest of the house currently looks like.
See the update here (it's pretty cool–one of our favorite DIYs yet).