So in addition to the family visiting, we have begun not one, but 3 (so far!) more projects.  Here is what the living room looked like last time you saw it.
And here is what it looks like right now: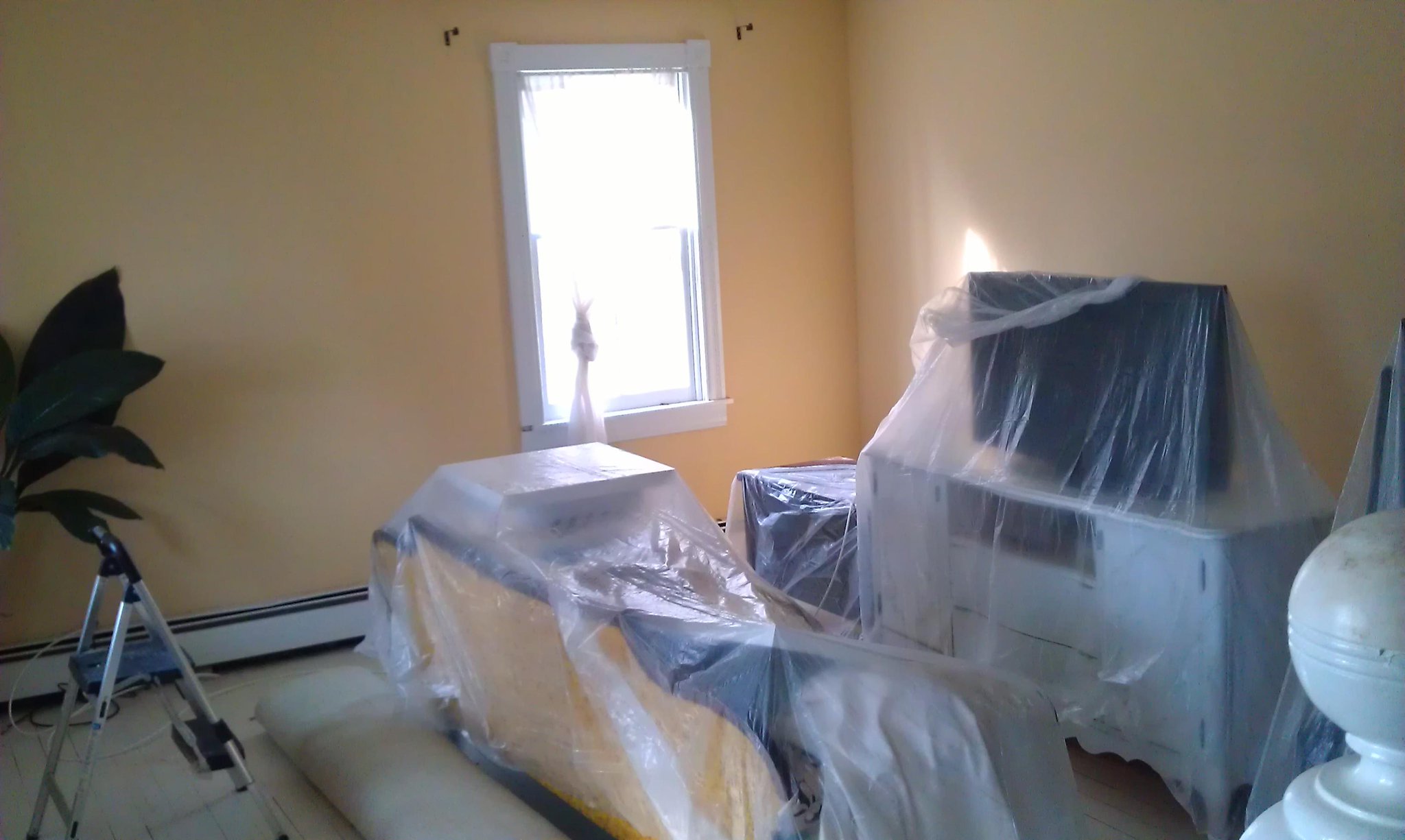 The powder room didn't get done in time for the family to arrive, but Dad wanted to help with a few things, so even though the living room was going to be one of the last on the list, it's getting a lot farther along this week and I'm really excited about that!
Can't wait to share the projects with you!