Back when I had the Etsy shop, I had to store shipping supplies in my little office.  To store those boxes and such, I hung 3 of IKEAs ($4!) metal napkin holders on the wall and put the supplies inside them.  It worked very well, but since I'm no longer selling physical products, I didn't need the boxes any more.
This week, I finally emptied them out and filled them with things that kept cluttering my shelf.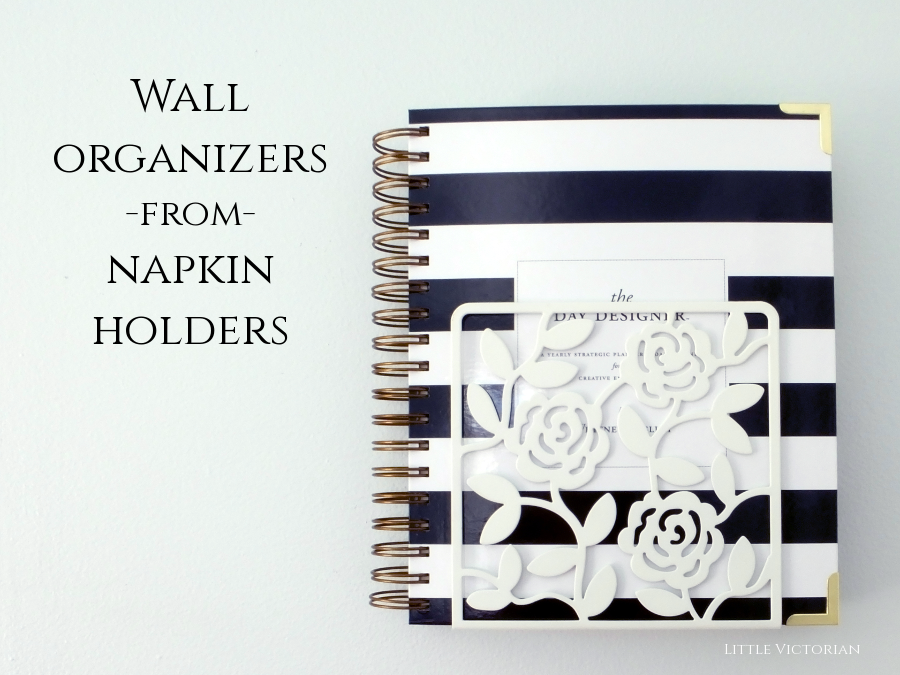 You can go back and read the original post for more details, but it's pretty simple: level your napkin holder on the wall and screw it into a stud!
Ever since I cleared my desk of everything but a tiny tray and my lamp, I could never go back to having anything else on my desk.  So these little wall shelves to hold my planner and papers are so helpful.  Now I just need a few cute file folders (some black and white ones to match my day planner would be nice) and it'll be perfect.