We actually have a couple projects to share.  In the last couple months, we replaced the kitchen flooring and built a bench over the radiator.  Here is where we started over a year ago:
The lovely original hardwoods throughout the first floor had been covered in layer after layer of plywood and linoleum.  The orange "wood" laminate was the top layer.  When we pulled up all the layers in the dining room, the kitchen floor looked even uglier.  It was real, beautiful, cool-colored, old hardwood next to shiny orange fake stuff.
So we pulled up the kitchen floor too.  We couldn't go all the way down to the original wood for several reasons, but we took it down to the lowest practical layer and then laid the new flooring.  Because of time and budget constraints, along with the fact that we're not planning on staying in this home for much longer, we went with peel-and-stick tiles.  And we're actually very happy with our decision.
The big tall radiator cover that was there was silly, since the radiator itself was only a matter of inches tall.  So I asked Hubs if we could build a bench over it and make better use of the space.  I drew my general idea, he did the hard part of designing it, and we built it.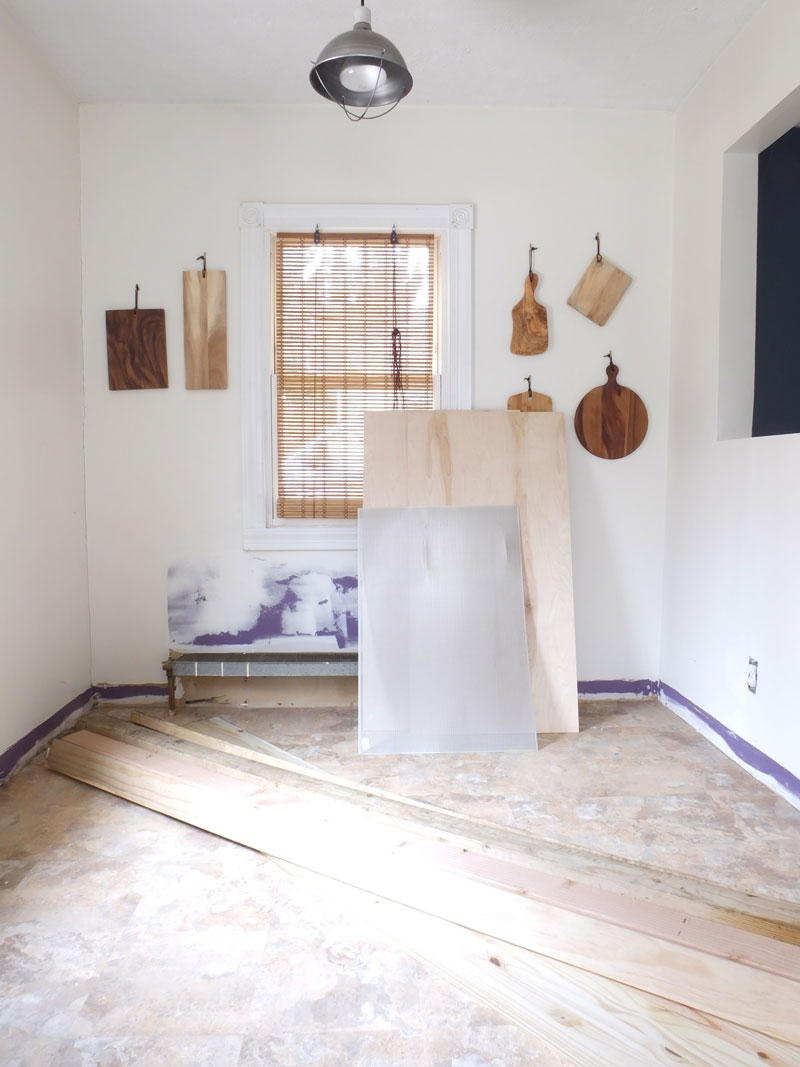 And here it is today:
He did amazing work.  It's really strong, it doesn't block any of the heat, and I think it looks great.
We are also adding large baseboards, caps, and quarter-round to match what was in the house originally.
Still to do:
* Touch up the paint
* Add baseboard behind bench
* Install quarter-round and baseboard cap
* Paint baseboards
* Make cushions for the bench
* Bring the table back in
* Have a finished kitchen? Maybe?