The Undersized Urbanite dollhouse contest is officially open today.  If you're interested in joining, just hop over and add your link (you can join before you actually start your project!).
This year, I'm going to re-create my first apartment.  It was the second floor of a carriage house turned into a cute little loft.  The whole thing was less than 400 square feet.  There was actually a ladder in the middle of the apartment that led to a loft where my bed was.  The loft was less than 5 feet tall at the highest point.
Unfortunately, the only images I have of the adorable little place are from the housewarming party my parents threw for me very shortly after I moved in.  So…apologies for the cluttered, crooked and flash photos that are about to follow.
Meet my mom, preparing food in my little kitchen:
The table was my grandmother's, given to me by my mom.  Dad and I stained it black before I moved in, and it's the same one that is in our kitchen today.
Here's dad in the living room getting started with a margarita.  The loft had such nice, big windows.
Everything was covered in "temporary" slip covers until I refinished or re-upholstered them.  The furniture was all from the thrift store except for the hope chest that was a gift from my grandparents.
My little brother checking out the loft:
And the "entryway" and bathroom: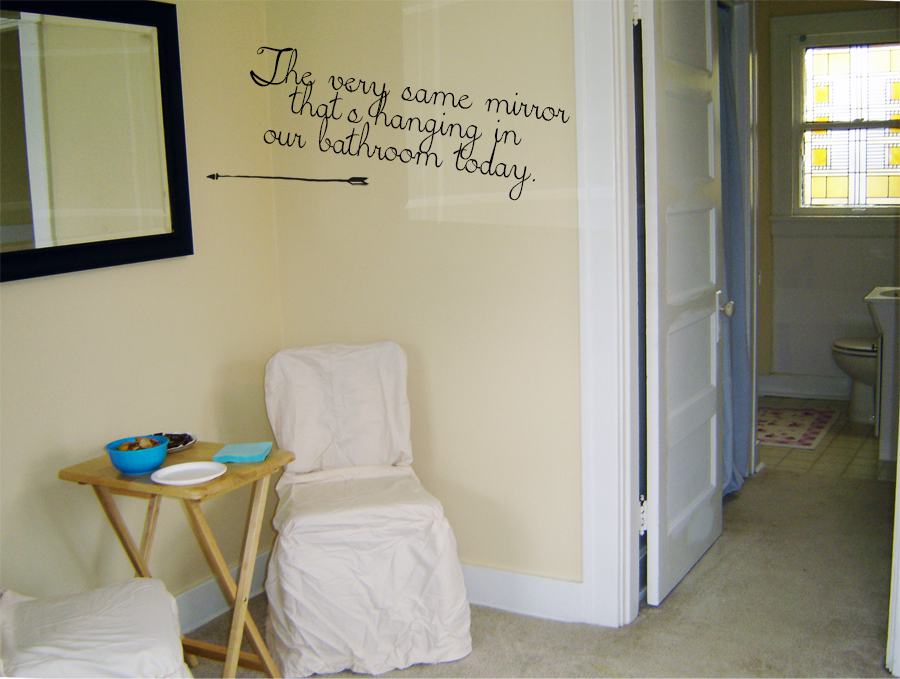 The bathroom had a closet to the left (you can see the curtain in the hallway).
And that's all there was to it!  Recreating it in miniature will be a challenge since I've never actually built a structure before.  But the Hubs is going to help.  Hopefully a lot.
I'll post progress here on the blog occasionally, to check out other miniature projects as people join in the contest, go over to the Undersized Urbanite.  All the projects will be listed on the front page.